Home

Offer
Individual sessions
of 60 minutes: SFr. 110.-
Group sessions
of 120 minutes, min. 2, max. 5 persons: SFr. 60.- per participant
These prices include high quality art materials, such as paper, paint, brushes, crayons, clay and so on. It also includes the occasional use of musical instruments.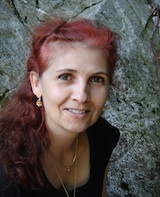 Contact and address
Silvia Wyder
Atelier 211
espace art & thérapie
7, rue du Simplon, 1207 Geneva
Email:
wyder@silviawyder.com
Website:
silviawyder.com
Phone: 0041.78.909 34 64
Eaux-Vives:
By
bus
: No 2 and 6, get off at bus stop 'Rue du Lac'
By
car
: there is public parking available, blue zone and payable spaces, however their number is somewhat limited.
Links:
Links related to art therapy:
http://kskv-casat.ch/oda_kskv_casat.php
http://www.gpk-verband.net/
http://araet.ch/
Links related to socio-educational institutions:
http://paidos.org/
(Multicultural center to help children and young adults in difficulties)
Links related to mindfulness:
http://www.umassmed.edu/cfm/stress/index.aspx
Video explaining mindfulness
http://www.mbsr-verband.ch/index.php/
http://www.association-mindfulness.org/